During summer vacation, parents have an opportunity to spend more time with their kids.  However,  very often, teens and pre-teens are home alone while parents are at work.  Whether traveling with family on vacation, or spending time at home with access to internet and television, teens will be influenced by their peers, online sources, and advertisements on TV and radio. To help them make good choices, they need – and want – your guidance.
NCADD Sacramento is pleased to make a valuable resource available to parents of teens and pre-teens to prevent consumption of alcohol.
SAMHSA's underage drinking prevention campaign helps parents and caregivers start talking to their children early—as early as 9 years old—about the dangers of alcohol.
Below you will find links to a wealth of materials for parents, media, as well as posters, ad banners and other graphics that can be shared by community organizations who work with families.
Please use these materials to spread the word about the dangers of teen and pre-teen alcohol consumption.  Your kids do listen!
Sample Materials: Download and Print Posters for your community center, workplace, church or bulletin board.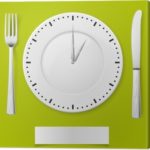 Additional Resources for Families
What Parents Need to Know About the Misuse of Prescription Drugs
To learn more about prevention programs available through NCADD Sacramento, visit our Prevention page where you will learn about our Strengthening Families Program, Behavioral Vaccines – Kernels, and Faith-based Outreach.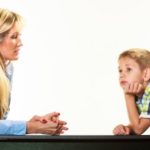 NCADD Sacramento has been strengthening individuals and families on our four-county region (Sacramento, Placer, El Dorado & Yolo) for over 40 years. NCADD Prevention and Treatment programs serve the diverse population of the Sacramento community, including
Strengthening Families Programs
, Kernels (tips for successful parenting and healthy eating), and
Drug Diversion
classes.
NCADD also educates health professionals by offering guest lectures on the latest research pertaining to community health and well-being. Moreover, NCADD provides free drug and alcohol prevention training to communities of faith in the Sacramento Region. Using a holistic approach to the health and well-being of our participants, NCADD stresses the importance of nutrition, child and baby well-being, safety, and community health.