DRUG DIVERSION EDUCATION PROGRAM
PC-1000 You've Got A Choice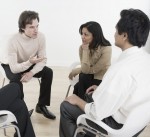 The line is not always clear between people who use alcohol and other drugs in excess, and those who are addicted.
What's easy to see is that alcohol and drug use often has serious negative effects on the individuals using them. And on their families, their workplace and their community.
There are warning signs that mean the line may have been crossed:
driving while intoxicated
missing work due to too much "partying"
skipping a court date because of a hangover
not meeting financial obligations
using illegal drugs believing "no harm done"
These behaviors may or may not indicate a diagnosis of addiction, but they certainly indicate poor judgment while using alcohol and drugs.
NCADD believes that addiction is a disease. When the point is reached that an individual appears to be powerless to control their use even in the face of serious legal, social, employment and relationship consequences. We know that education has an important place in the continuum of care for alcoholism and drug addiction. You don't know what you don't know, until you know it.
Education is crucial.  This low-cost approach is beneficial to individuals,  families,  employers and  communities. That's why NCADD has been a certified provider for the Drug Diversion Program, since 1996, providing education services to thousands of participants. The goals of Drug Diversion programs are to:
prevent an escalation in substance abuse of criminal activity
encourage responsible decision-making
support healthy lifestyles through efficient, effective education
You Can Do It The Easy Way
Or You Can Do It The Hard Way

The Drug Diversion Program is a fee-for-service drug and alcohol education program designed for anyone facing a consequence due to alcohol or drug use. If our client continues to struggle with abstinence, a formal assessment and treatment plan are completed. A more intensive approach may be recommended- we know that each individual is unique, so treatment must be tailored to accommodate that.  All participants are placed in a 20 hour, 10 week programs, followed by six months of aftercare services.
What you will learn:

Increased understanding of the addiction process and the negative impacts associated with the abuse of alcohol and other drugs
How to create positive changes in your attitudes and behaviors leading to a reduction in substance abuse and criminal activity
To improve your  social and personal coping skills
To create an environment for change in which responsible decision-making and viable lifestyle alternatives are acceptable
To assist and encourage participants to explore alternative clean and sober lifestyles and continue their abstinence
It has been an absolute pleasure working with you (Doug), Luis, Delita and the rest of your PSN staff. Your programs have been extremely beneficial for our population and a fantastic option for my agents to utilize. All of you and your programs will be greatly missed and I continue to hold out hope that you will be able to obtain a new contract. Thanks again for all of your hard work!–  MARVIN E. SPEED Capitol District Parole Administrator
Please contact Mary Pruitt now at 916.692.8565 Ext. 201 or send an email to support@ncaddsac.org if you've been directed to a PC-1000 program.
We've got the skills and experience to make a big difference in your life today!