The Backbone of Every Community
Is The Strength of Its Families
We Teach Local Residents How To Deepen Those Bonds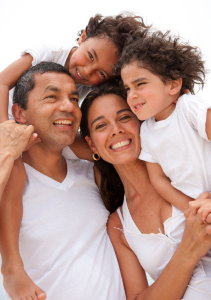 NCADD offers this FREE family program to Sacramento County residents.
For the past 12 years we've helped local  families learn  strategies to become  empowered, cohesive units. Members of each family are given the specific tools they need to feel confident and secure.
Strengthening Families is a FREE program. The NCADD team is skilled and  dedicated to teaching  how to:
increase the bonds of family and communication
encourage positive relationships with peers and family members
resist peer pressure and manipulation
prevent the onset of substance abuse in our youth
"As a single mom, SFP provided me with a strong loving community of families that were seeking help in their parenting just like me. Their sessions helped improve my relationship with my 6 year old. The program gave me weekly reminders on how to better handle every area of parenthood. I felt very encouraged as a single mother when taking the 14 week course. I have taken the program twice because I have practiced their techniques & they have worked. This is one parenting class you & your family want to take!"
~ Esmeralda, 2012 (SFP) and 2013 (SFPCC) Graduate
Strengthening Families Program, is a Model Program through the Substance Abuse and Mental Health Services Administration (SAMHSA). Each session includes dinner, provided by NCADD and served by our volunteers. We provide a relaxed setting for families and encourage positive communication.
After dinner, adults and youth are separated into several groups. Youth  gain tools in coping with peer pressure and stress. They learn how to engage their peers and facilitators in a supportive environment. Adults learn skills to set limits with their children. They learn to identify and  support positive behavior and direct communication. We introduce new and exciting connections to other community resources and people.
The last hour of Program is dedicated to Family Session. We  play games, introduce family meeting styles, and create arts and crafts projects. It's an exciting course,  we want to share with as many people as possible.
The program is held at the NCADD offices located at 1440 Ethan Way, Ste. 101, Sacramento, CA 95825. We're easy to find by bus (at the corner of Ethan and Hallmark) and parking is free and plentiful.  Learn more about our location.
If you feel your family would benefit from this highly informative, inspiring program, please give us a call at 916.692.8565 ext. 211 or email support@ncaddsac.org.